What's new on HBO Max in January 2023
Everything that's coming to HBO Max in January — What to Watch picks the TV shows and movies to add to your watch list.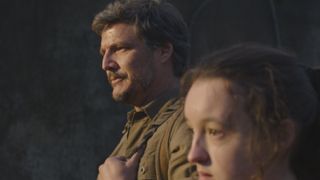 (Image credit: HBO/Sky)
Eager to find out what's new on HBO Max in January? The streaming service's offerings this month are highlighted by a new take on a classic character, an all new reality series, one of the most popular action franchises of the last 10 years and, for the first time, live sports on HBO Max.
Below, we've provided a complete list of everything new, but first, here's what we choose as a few of our must-watch picks.
Best TV show on HBO Max in January: Velma (January 12)
Adult animated cartoons outside of the DC universe are not HBO Max's usual original offerings, but January sees the premiere of the highly anticipated Velma. The series shows a different side of everyone's favorite Scooby-Doo sleuth, featuring Mindy Kaling (The Office, The Mindy Project) as the voice behind the titular character. Based on first-look footage of the series, viewers are going to see a new, yet funny, version of the brainiac.
Other shows worth checking out include Jason Momoa's new reality program The Climb and the video game-inspired drama, The Last of Us.
Best movie on HBO Max in January: John Wick (January 1)
John Wick is coming to HBO Max. This is good news for those who enjoy watching Keanu Reeves play the deadly assassin. Not only is the original film headed to the streamer, but so are John Wick: Chapter 2 and John Wick: Chapter 3 — Parabellum. You can watch all three films starting January 1 to get yourself prepped for John Wick: Chapter 4 coming in 2023.
By the way, for those that enjoy dipping into movie classics, the Academy-Award-winning film Lawrence of Arabia becomes available to stream on January 1 as well.
Best live sports on HBO Max in January: USWNT vs New Zealand (January 17)
While this may just be an exhibition game between the US Women's National Team and New Zealand, it is significant for HBO Max subscribers at it is the first time that a live sporting event is available on the streaming service. There are actually a handful in January, all soccer, as the USWNT plays a second game against New Zealand on January 20 and the US Men's National Team, coming off the World Cup, have an exhibition game against Serbia on January 25.
Maybe this is just the start of live sporting events available to stream on HBO Max in 2023. But in the meantime, here is everything else coming to HBO Max in January 2023.
What's new on HBO Max in January 2023
(HBO Max originals marked in bold)
January 1
20 Feet From Stardom (2013)
American Hustle (2013)
American Ultra (2015)
The Artist (2011)
At Middleton (2013)
Back to School (1986)
Batman and Superman: Battle of the Super Sons (2022)
Black Butterfly (2017)
The Book of Life (2014)
The Brink (2019)
The Cabin in the Woods (2012)
Captain Phillips (2013)
Catch a Fire (2006)
Child's Play (2019)
Cold Pursuit (2019)
The Company Men (2010)
The Cookout (2004)
Cops and Robbersons (1994)
Coup de torchon (1981)
Crocodile Dundee (1986)
Crocodile Dundee II (1988)
Crocodile Dundee In Los Angeles (2001)
Cruising (1980)
The Crying Game (1992)
Death Warrant (1990)
Dim Sum Funeral (2008)
Dom Hemingway (2013)
Every Secret Thing (2014)
Extortion (2017)
Fool's Gold (2008)
Flashpoint (2007)
From Here to Eternity (1953)
Gemini (2017)
Geronimo: An American Legend (1993)
Ghostbusters (1984)
Ghostbusters II (1989)
The Guilty (2021)
The Haunting (1999)
Hereditary (2018)
The Homesman (2014)
Hoodlum (1997)
The Hunter (2011)
Insidious: Chapter 2 (2013)
The Iron Lady (2011)
Jennifer Eight (1992)
John Wick (2014)
John Wick: Chapter 2 (2017)
John Wick: Chapter 3 — Parabellum (2019)
Jumping the Broom (2011)
Jury Duty (1995)
Kill The Irishman (2011)
Kusama: Infinity (2018)
The Last Face (2016)
Law Abiding Citizen (2009)
Lawrence of Arabia (1962)
Line of Duty (2019)
The Lobster (2015)
Marley & Me (2008)
The Master (2012)
Matilda (1996)
Nine (2009)
Oasis: Supersonic (2016)
Our Idiot Brother (2011)
The Perfect Score (2004)
Piranha 3D (2010)
Piranha 3DD (2012)
Planet 51 (2009)
Precious Cargo (2016)
The Promise (2016)
Quartet (2012)
Regression (2015)
Rememory (2017)
Sarah's Key (2010)
Skate Kitchen (2018)
Stephen King's Graveyard Shift (1990)
Stephen King's Silver Bullet (1985)
Support the Girls (2018)
The Taking of Pelham One Two Three (1974)
Teen Wolf (1985)
Teen Wolf Too (1987)
This Boy's Life (1993)
This One's for the Ladies (2018)
The Unborn (2009)
Urge (2016)
USS Indianapolis: Men of Courage (2016)
Vendetta (2022)
When We Were Kings (1996)
White Chicks (2004)
Wild Rose (2018)
The Whole Ten Yards (2004)
Woman at War (2018)
Zero Dark Thirty (2012)
January 3
January 6
DC's Stargirl season 3
The Nun (2018)
Who's Talking to Chris Wallace? season 2
January 8
January 10
January 11
In with the Old season 3 premiere
January 12
Blended (2014)
The Climb series premiere
Velma series premiere
January 13
The Big Soirée (El Gran Sarao) series premiere
I Don't Like Driving w/t (No Me Gusta Conducir) season 1 premiere
January 15
The Last of Us series premiere
January 17
Batman and Superman: Battle of the Super Sons
​​Sesame Street Mecha Builders season 1E premiere
Live sports: USWNT vs New Zealand, game 1
January 20
The Cabin Chronicles season 3 premiere
Game Theory with Bomani Jones season 2 premiere
Real Time with Bill Maher season 21 premiere
Live sports: USWNT vs New Zealand, game 2
January 23
YOLO: Silver Destiny season 2 premiere
January 25
Live sports: USMNT vs Serbia
More on streaming
Get the latest updates, reviews and unmissable series to watch and more!
Terrell Smith has a diverse writing background having penned material for a wide array of clients including the federal government and Bravo television personalities. When he's not writing as Terrell, he's writing under his pseudonym Tavion Scott, creating scripts for his audio drama podcasts. Terrell is a huge fan of great storytelling when it comes to television and film. Some of his favorite shows include The Crown, WandaVision, Abbot Elementary and Godfather of Harlem. And a fun fact is he's completely dialed into the TLC 90 Day Fiancé universe.
Thank you for signing up to Whattowatch. You will receive a verification email shortly.
There was a problem. Please refresh the page and try again.