What to watch on TV this week: Big Brother, Black Bird, Trigger Point
By Joanne Lowles published
Our picks for the best TV to watch from June 26 to July 2.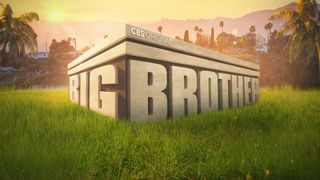 (Image credit: CBS)
With so much choice on your screens, you could probably do with some help in filtering through what's worth watching. That's where we come in. Every week the What to Watch team will pick the best things on TV this week — seven shows you can't afford to miss, as well as the best viewing from the world of sport. And without further ado, here we go.
Sunday, July 3 – Saturday, July 9 – The premieres for two popular reality shows, a Taron Edgerton-led prison drama and a UK import lead the list of the TV shows we're most looking forward to this week. Find out more about them directly below.
For full TV listings please check out our US TV Guide.
What to watch on TV this week... 7 not to miss
Our expert TV writers have picked the best things for you to watch this week...
1. America the Beautiful, Monday, July 4 (Disney Plus)
A fitting tribute to the breath-taking beauty of the US for Independence Day, this new six-part series celebrates the landscape and wildlife that makes America the most diverse continent on earth. Jaw-droppingly beautiful footage swoops over mountains, deserts, valleys and plains. This first episode is entitled "Land of Heroes" and captures a few of the majestic mammals that thrive in some extreme environments, including grizzly bears and prairie dogs. Narrated by Black Panther and Creed actor Michael B. Jordan.
2. Big Brother season 24, Wednesday, July 6, 8 pm ET/PT (CBS)
The perennial Big Brother returns for an amazing 24th season, as a new group of housemates enter the lion's den. CBS says viewers should, "expect the unexpected this summer with a season full of new and unique twists and turns to challenge the houseguests." Hosted by Julie Chen Moonves the new season begins with a 90-minute special, then it airs Thursdays at 9 pm ET/PT for the live evictions and Sundays and Wednesdays at 8 pm ET/PT for all the latest news on the scheming, back-stabbing and drama.
3. The Challenge: USA, Wednesday, July 6, 9:30 pm ET/PT (CBS)
The classic reality series moves to a new home, bringing together 28 CBS reality stars to compete in the ultimate showdown. Each week random pairs will be selected to compete against each other in a series of mental and physical tasks, which are said to be the most gruelling ever faced. The aim is be the last man or woman standing to be crowned The Challenge: USA champion and take home the $500,000 prize. Stars from Big Brother, Survivor, Love Island and The Amazing Race are all up for the challenge.
4. Ms. Marvel, episode 5, Wednesday, July 6 (Disney Plus)
Kamala's first trip to Pakistan saw her meet The Red Daggers and cause mayhem on the streets of Karachi as she and her new friends battled against Najma and her gang of Clandestines. During an epic fight, Najma stabbed Kamala's bangle with her knife, which caused our young superhero to wake up on the train tracks on the night of partition in 1947. Whatever happened on that night is key to understanding how Kamala can save the world from the Clandestines and this penultimate episode promises to set the scene for an epic season finale next week.
5. Black Bird, Friday, July 8 (Apple TV Plus)
Taron Egerton (Rocketman) stars as prisoner Jimmy Keene in this thrilling new six-part series based on a true story. After being convicted of drug dealing, Jimmy is facing a 10-year stretch behind bars, until he's offered a dangerous way out in return for his freedom. Jimmy agrees to be transferred to a maximum-security prison for the criminally insane to befriend a serial killer and learn where he's hidden the bodies of his victims – gulp! Also starring the late Ray Liotta as Jimmy's father, the first two episodes air July 8.
6. Trigger Point, Friday, July 8 (Peacock)
Released in the UK in January 2022, this explosive six-part drama follows the work of London's Metropolitan Bomb Disposal Squad as a terrorist campaign causes havoc on the streets of the capital. Starring Vicky McClure (Line of Duty) as experienced bomb disposal officer Lana Washington and Adrian Lester (Riviera) as her good friend and fellow officer Joel Nutkins, the pair need nerves of steel to walk towards danger while everyone else runs away.
7. Boo, Bitch, Friday, July 8 (Netflix)
A coming-of-age comedy/drama with a deadly twist drops on Netflix for an eight-episode run. Straight-laced student Erika Vu (Lana Condor) is about to leave high school when she decides it's time to start really living. Unfortunately, she's then hit by a truck and dies. But why should a little thing like death stop her from finally being popular at school? With unfinished business on earth, Erika sets about living her best life from beyond the grave.
Sports highlights
Concacaf W Championship, July 4-18 (Paramount Plus)
It's a World Cup year for the men (and the US men's team has qualified), but the US Women's National Team has a big tournament themselves with the Concacaf W Championship. The two week long tournament kicks off on Monday, July 4, with the USWNT taking on Haiti at 7 pm ET/4 pm PT. The game is airing on CBS Sports Network and streaming on Paramount Plus.
Other sports highlights:
Wimbledon: Daily action from Wimbledon continues all week long as the field thins, with things culminating with the Ladies Singles Finals on July 9 on ESPN at 9 am ET/6 am PT.
Yankees vs Red Sox: The most stories rivalry in baseball adds another chapter as the New York Yankees head to Fenway Park to take on the Boston Red Sox, with their game on July 9 airing nationally on Fox at 7 pm ET/4 pm PT.
Joanne Lowles has been writing about TV since 2002. After graduating from Cardiff University with a Postgraduate Diploma in Magazine Journalism, she worked for All About Soap magazine covering the ups and downs of life on the cobbles, the square and the Dales.
Next came nearly 10 years at TV Times magazine as a writer and then deputy features editor. Here she spent many happy days interviewing the biggest names in entertainment and visiting the sets of some of our most popular shows including Downton Abbey, Call the Midwife and Strictly Come Dancing.
With a love of nature and wildlife she's also interviewed the leading experts in this area including David Attenborough, Chris Packham and Steve Backshall. She's also travelled the world visiting Mongolia, Canada and South Africa to see how the best in the business make the most brilliant natural history documentaries.
Freelance since 2013, she is now is a digital writer and editor for What to Watch, previews the best on the box for TV Times mag each week and loves being constantly surprised, entertained and informed by the amazing TV that she is lucky enough to watch.
Get the latest updates, reviews and unmissable series to watch and more!
Thank you for signing up to Whattowatch. You will receive a verification email shortly.
There was a problem. Please refresh the page and try again.