Luke Treadaway dug graves for crime show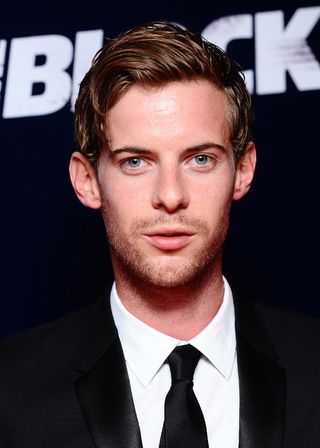 Actor Luke Treadaway has revealed he actually did a spot of grave-digging himself during his time on the set of new ITV1 crime show Thirteen Steps Down. The 27-year-old, who plays disturbed loner Michael 'Mix' Cellini in the Ruth Rendell adaptation, said that he dug the grave of an unfortunate young woman whom his character ends up killing when a date goes wrong. "Rather than stand around waiting for the next shot to be ready and getting cold I thought I might as well keep myself busy and dig the grave," Luke confessed. "It'll hopefully be the only time I ever do it!" He added that it had been fun to play such a dark role but it was also draining. "The days spent playing someone suffering from mental illness and the complete derailment of their mind can be draining, but that's not a bad thing," he explained. "A part that gives you the opportunity to look at someone's mind like that is good, but it's not necessarily really fun all day every day!" He also admitted that switching off in the evenings during filming had been tricky. "You've got to go home and look at what you're doing for the next day so there's not a lot of down time, but luckily it was only for four weeks." The show begins on ITV1 on Monday night.
Get the latest updates, reviews and unmissable series to watch and more!
Thank you for signing up to Whattowatch. You will receive a verification email shortly.
There was a problem. Please refresh the page and try again.