Best CBS dramas — where to watch the greatest CBS shows
We've compiled a list of some of the best CBS dramas, from Star Trek to NCIS.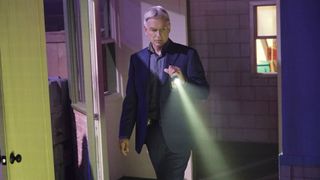 (Image credit: CBS)
CBS is the oldest TV network in the US (or at least tied for that distinction with NBC), dating back to 1941. In all that time the network has aired innumerous shows for viewers to enjoy. While the network's comedies are some of the greatest of all time (I Love Lucy, MASH and Norman Lear's All in the Family, to name a few), we're focusing on some of the best CBS dramas from the network's history.
We've picked 16 of the best dramas that have called CBS home, as well as provided information on how you can watch these shows right now.
Let's get right into our list of the best CBS dramas of all time.
Blue Bloods
Tom Selleck became an icon for CBS' Magnum P.I. (don't worry, we have that one here too), but it's his most recent series with the network that has proven to have the longer legs. Blue Bloods has run for 13 seasons, with the police procedural one of the most popular shows on TV in terms of people who tune in to watch it live. Cop dramas are nothing new, but what makes Blue Bloods stand out is that it narrows its focus to the Reagan family and how they rely on each other to get through the difficulties of their job. — Michael Balderston
Number of seasons: 13
Episodes: 266 (and counting)
Where to watch Blue Bloods: new episodes airing on CBS; watch on-demand on Paramount Plus, Hulu (first nine seasons) or Pluto TV.
Criminal Minds
After 16 seasons, Criminal Minds continues to blaze a trail across the primetime television landscape. The series, which follows a team of FBI criminal profilers who work to solve crimes by getting inside the minds of the perpetrators, became an instant hit as true crime documentaries and (eventually) podcasts really started to capture imaginations. Though the show is fiction, the methods are very real and seeing these fictional profilers in action is fascinating. While the show ended on CBS in 2020, it continues as Criminal Minds: Evolution on Paramount Plus.
Number of seasons: 16 (and counting)
Episodes: 334 (and counting)
Where to watch Criminal Minds: new episodes of Criminal Minds: Evolution stream exclusively on Paramount Plus. All previous seasons of the show are on Paramount Plus and Hulu.
CSI
For 15 years, CSI served as a ratings juggernaut for CBS. At the height of its popularity, it was the most-watched show in the world (opens in new tab) and was the recipient of six Emmys. Not to mention, the original series generated several spinoffs, including the still on-air CSI: Vegas. The police drama followed the special crime-scene investigation unit of the Las Vegas Police Department as they put together their brilliant minds to analyze forensic evidence to solve murders. The series was fronted by some big names including Ted Danson, Laurence Fishburne and William Petersen. — Terrell Smith
Number of seasons: 15
Episodes: 336
Where to watch CSI: streaming on Paramount Plus and Hulu
Dallas
Even if you didn't watch Dallas during its 14 season run that started in the late 1970s and ended in the early 1990s, you likely knew about it or heard people talking about it. Unlike the daytime soap operas of the day, Dallas was a primetime series that followed several generations of the Ewing family as they managed family drama and business drama, sometimes with deadly results. Like the current run of Yellowstone, it was the kind of show you could get lost in and it was what everyone was talking about around the water cooler at work the next day, especially its iconic cliffhanger of who shot JR. — Sarabeth Pollock
Number of seasons: 14
Episodes: 356
Where to watch Dallas: streaming for free on Amazon Freevee
Dr. Quinn, Medicine Woman
Dr. Quinn, Medicine Woman was set in the late 1860s and showcased the adventures of Jane Seymour's Dr. Michaela Quinn. The good doctor left the populous city of Boston and settled in the relatively new town of Colorado Springs. Although she thought she'd be settling there alone, she wound up becoming an instant mother to her deceased coworker's three children. So on top of dealing with her being a physician and mother, she also ran into the many conflicts of your typical western. The drama faced great commercial and critical success. It was on air for six seasons, was seen in over 100 countries and it received four Emmy awards. — Terrell Smith
Number of seasons: 6
Episodes: 149
Where to watch Dr. Quinn, Medicine Woman: streaming for free on Amazon Freevee
The Good Wife
There is a case to be made that to date, The Good Wife is the best legal drama ever on CBS. The series was the recipient of five Emmys, was the springboard for Paramount Plus' The Good Fight and is yielding yet another spinoff show, Elsbeth (opens in new tab). The original series followed Alicia Florrick (Julianna Margulies), the wife of the Cook County State's Attorney who was on a journey of rediscovering her legal career in the wake of her husband's very public sex scandal and political corruption. Between immersing herself in her cases and trying to figure out her complicated personal life, the drama kept viewers on their toes. — Terrell Smith
Number of seasons: 7
Episodes: 156
Where to watch The Good Wife: streaming on Paramount Plus
Judging Amy
The beloved series followed the daily encounters of Amy Gray, a family court judge who was charged with exercising her best judgment to help the children involved in the various cases that came across her docket. Each of the cases was captivating to watch, especially given her career in many ways overlapped with her mother Maxine's (Tyne Daly) work, who was a social worker. While the mother and daughter duo both sought to help families, they didn't always agree on the method to go about doing that. However, in the end, their bond, often marked with lighthearted banter, kept them together and provided some good TV moments. — Terrell Smith
Number of seasons: 6
Episodes: 138
Where to watch Judging Amy: currently not available to stream in US
Magnum P.I.
In the 1980s, glitz, glamour and big mustaches were all the rage, so it's no surprise Tom Selleck's turn as the private investigator Thomas Magnum in Magnum P.I. captured the attention — and the hearts — of the nation, cementing Selleck's place in TV history with a wag of his eyebrows. Thomas Magnum lived in the guest house of the Robin's Nest estate in Oahu, the home of a writer for whom Magnum provided security services. Higgins, who was former British military, managed the estate with his team of dobermans; Magnum and his best friends were also former military and Vietnam War veterans, a theme that was very important to the show. — Sarabeth Pollock
Number of seasons: 8
Episodes: 158
Where to watch Magnum P.I.: available on Philo TV and via video on-demand
Mission: Impossible
Tom Cruise is the first name that you think of when you hear Mission: Impossible's famous score thanks to the incredible and death-defying stunts that he pulls off in the franchise, but its roots actually come from the small screen. The Mission: Impossible TV series premiered in 1966 and ran for seven seasons, with Peter Graves, Greg Morris, Peter Lupus, Barbara Bain, Lynda Day, Martin Landau and Leonard Nimoy among the stars. It was a two-time winner of the Emmy for Outstanding Drama Series, as its weekly missions and fun gadgets (including the masks the movies often employ) were a joy for TV audiences to watch. Fun fact, Lucille Ball (of I Love Lucy fame) was one of the producers that helped bring Mission: Impossible to air. — Michael Balderston
Number of seasons: 7
Episodes: 171
Where to watch Mission: Impossible: streaming on Paramount Plus
Murder, She Wrote
When compiling a list of the great TV detectives, it cannot be complete without Angela Lansbury's Jessica Fletcher from Murder, She Wrote. For 12 seasons, Lansbury's professional writer and amateur sleuth solved countless murders that thrilled audiences, becoming one of the legendary actresses defining roles (yet somehow she never won an Emmy for her performance). Seeing a character who looks like your grandma go toe-to-toe with a rotating lineup of murderers was and is still a delight for viewers. — Michael Balderston
Number of seasons: 12
Episodes: 264
Where to watch Murder, She Wrote: streaming on Peacock, as well as streaming for free on Amazon Freevee
NCIS
Considering that NCIS remains one of the most watched shows on network TV, the flagship show looks poised to become CBS' longest-running scripted show of all time by next fall with its 21st season (passing Gunsmoke). But while NCIS has proven to be one of the most reliably enjoyable procedurals on TV, it has also been the jumping off point for a number of spinoffs that audiences have loved as well, including the currently on-air NCIS: Hawai'i and NCIS: Los Angeles, as well as the now off-air NCIS: New Orleans. NCIS is one of the defining CBS shows of the 21st century so far. — Michael Balderston
Number of seasons: 20 (and counting)
Episodes: 450 (and counting)
Where to watch NCIS: new episodes air live on CBS, on-demand on Paramount Plus. Past seasons also available on Paramount Plus and Netflix (first 15 seasons).
Rawhide
Before he was the Man with No Name, Clint Eastwood first started to draw people's attention with Rawhide as the cowboy Rowdy Yates, helping Eric Fleming's Gil Favor handle the herd in a seemingly never-ending cattle drive. In the late '50s and early '60s, where the western was king on TV, Rawhide carved out a place in the culture that still resonates today. Need convincing? Even if you have never seen a second of Rawhide, you will almost certainly know its classic theme song (opens in new tab). — Michael Balderston
Number of seasons: 8
Episodes: 217
Where to watch Rawhide: streaming on Philo TV, Pluto TV and available on-demand on Prime Video
Star Trek
In 1966, Gene Roddenberry's idea to bring Wagon Train to the stars came to life in the science fiction series Star Trek. The crew of the USS Enterprise was on a five-year mission to explore the galaxy on behalf of the peaceful United Federation of Planets. The show was pure science fiction but it also managed to talk about modern-day issues. The original series made history with its diverse cast, painting a future that was full of optimism and hope. It inspired an entire franchise of shows and movies that continue to this day. — Sarabeth Pollock
Number of seasons: 3
Episodes: 80
Where to watch Star Trek: streaming on Paramount Plus
Touched by an Angel
For 211 episodes and nine seasons, Touched by an Angel captivated the hearts of fans who followed along as Monica (Roma Downey), Tess (Della Reese) and Andrew (John Dye) helped people stuck at a crucial crossroads. Oftentimes, these angels saved the lives of the everyday humans they interacted with using sage words of wisdom, though on occasion, Andrew'' job as the angel of death resulted in a few episodes not ending on the happiest of notes. — Terrell Smith
Number of seasons: 9
Episodes: 211
Where to watch Touched by an Angel: streaming on Paramount Plus, Philo TV and Pluto TV
The Twilight Zone
Rod Serling's The Twilight Zone captured the pulse of a nation in the late 1950s and early 1960s. Though often hidden in sci-fi and fantasy trappings, the TV drama highlighted the ever-increasing nuclear threat of the time, the dangers of hate in society, racism and many other themes while delivering some very memorable TV moments. Serling's brilliance came from being able to hold an audience captive until the very end with the show's storytelling, and it left viewers thinking long after the end credits rolled. It's one of the reasons that the show remains a celebrated classic, with many attempts to bring it back to life in subsequent sequels, including Jordan Peele's recent two season run on Paramount Plus. — Sarabeth Pollock
Number of seasons: 5
Episodes: 156
Where to watch The Twilight Zone: streaming on Paramount Plus
Walker, Texas Ranger
Before there was The CW's reimagined version of Walker and the spinoff Walker: Independence, there was Walker, Texas Ranger. The latter series featured Chuck Norris as Cordell Walker, a tough no-nonsense Texas ranger that was committed to serving the good people of the Dallas area with his cowboy brand of policing. While endearing to the law-abiding citizens under his protection, he was a savoy and worthy opponent of the criminals. With eight seasons under its belt, Walker, Texas Ranger goes down in history as one of Norris' most iconic roles. — Terrell Smith
Number of seasons: 9
Episodes: 196
Where to watch Walker, Texas Ranger: streaming on Philo TV, Pluto TV and The Roku Channel
Get the What to Watch Newsletter
The latest updates, reviews and unmissable series to watch and more!
Michael Balderston is a DC-based entertainment and assistant managing editor for What to Watch, who has previously written about the TV and movies with TV Technology, Awards Circuit and regional publications. Spending most of his time watching new movies at the theater or classics on TCM, some of Michael's favorite movies include Casablanca, Moulin Rouge!, Silence of the Lambs, Children of Men, One Flew Over the Cuckoos Nest and Star Wars. On the TV side he enjoys Peaky Blinders, The Marvelous Mrs. Maisel, Saturday Night Live, Only Murders in the Building and is always up for a Seinfeld rerun. Follow on Letterboxd (opens in new tab).