FIRST LOOK: EastEnders' spring trailer features old rivalries and new arrivals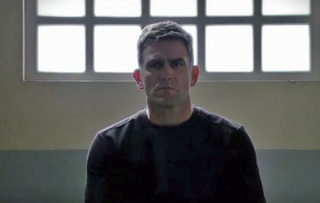 Jack Branning's fight to hold onto little Matthew, the return of Mick Carter and the arrivals of the Murrays and the Taylors feature in EastEnders' new promo
It's set to be a dramatic summer of lies, betrayal and revelations in Albert Square as residents struggle with the burden of their dark secrets. It will be an especially challenging time for Jack Branning – after already losing his true love, Ronnie, he must face the prospect of life without Matthew as Charlie Cotton battles to take him back to Ireland.
Unaware of Max's involvement, Jack does everything in his power to keep Matthew with him leading him to take drastic action.
As Max focuses on destroying Jack's happy family, he'll soon be thrown a curveball of his own when the Chairman makes an appearance in the Square…
The Murrays, Ted and Joyce, will soon be arriving in Albert Square after being rehoused from a nearby estate. It doesn't take long for Joyce to learn that Ted has brought a piece of the past with him. But what is he hiding?
However just as Ted and Joyce settle in, the residents are in for a rude awakening when the Taylors (featuring Benidorm star Danny Walters) burst onto the scene. Immediately getting off to a bad start with some of their neighbours, just what trouble will the family cause?
Tensions are running high at The Vic as Mick returns home, oblivious to the fact that he no longer owns his cherished Queen Victoria. With Shirley struggling with the burden of her secret, it's only a matter of time before the truth is set to explode … but how will Mick react to the news and will he be able to forgive Shirley and his beloved Linda.
Watch EastEnders' spring trailer:
https://youtu.be/fkiobax0XPQ
Things aren't much easier for Whitney as she faces the reality of everything that's happened over the past few months. Feeling lost and damaged, Whitney does her best to move on from Lee and start a fresh but as she faces reality, it's clear she's struggling but which path will she take?
Denise is set to face one of the toughest times of her life in the coming weeks. With no income, a proud Denise continues to suffer in silence as she struggles to make ends meet. But will she be able to swallow her pride and accept the help she so desperately needs?
Across the Square, Lauren puts all her efforts into impressing her new employer leaving a paranoid Steven feeling like he's losing her. Already going to desperate lengths to keep Lauren close, just how much further will Steven go to get his way? For Lauren, as things grow more difficult at home, work becomes a good distraction, but with Josh struggling to hide his feelings for her, will she reciprocate?
As well as the arrival of new families, Walford will be welcoming home some familiar faces this summer as characters including Robbie, Sonia and Linda return. What has brought Robbie and Sonia back to Walford and can Mick and Linda ever get back on track?
Get the latest updates, reviews and unmissable series to watch and more!
Thank you for signing up to Whattowatch. You will receive a verification email shortly.
There was a problem. Please refresh the page and try again.