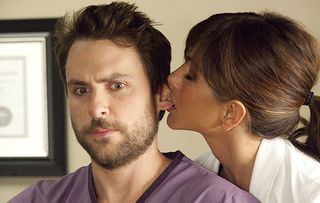 (Image credit: John P. Johnson)
Jason Bateman heads a superb cast in this amusing comedy about a trio of hapless employees who are so fed up with their respective bosses-from-hell that they decide to bump them off
Jason Bateman heads a superb cast in this amusing comedy about a trio of hapless employees who are so fed up with their respective bosses-from-hell that they decide to bump them off.
The would-be assassins' hopelessly bungling efforts produce a steady supply of rude laughs, but the meandering plot doesn't make the most of the film's set-up.
Fortunately, the actors are much better than the script. Bateman underplays beautifully and is well supported by his fellow would-be partners-in-crime Charlie Day and Jason Sudeikis.
Having a ball, Kevin Spacey, Jennifer Aniston and Colin Farrell totally nail their roles as the overbearing overseers - Aniston, in particular, has enormous fun playing a dentist who keeps making unwanted advances towards Day.
Thank you for signing up to Whattowatch. You will receive a verification email shortly.
There was a problem. Please refresh the page and try again.