Fox NFL Sunday live stream: How to watch Dallas Cowboys vs. Seattle Seahawks online from anywhere
By Roy Delgado
Can Zeke and Dak keep pace, or will Russ just cook?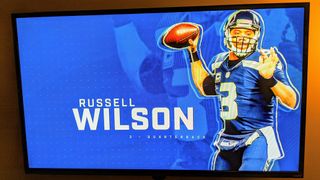 (Image credit: Future)
Fox NFL Sunday is ready to fill Sunday afternoons with pro football action this fall. Fox NFL Sunday schedule is traditionally filled with home games from NFC team cities, but in recent years the rules on broadcasts have become more flexible. Also Fox takes turns offering a double header of football, so many weeks they'll broadcast two games back to back Sunday afternoons.
Football fans often see their favorite local team as part of Fox NFL Sunday, and many of those fans will watch it online. Here's how to watch Fox NFL Sunday online, with this week's game of Dallas Cowboys vs. Seattle Seahawks live stream.
Fox NFL Sunday live stream game schedule
All times show Eastern
Week 3, Sept. 27, Doubleheader Sunday
1 p.m., San Francisco 49ers vs. New York Giants
1 p.m., Chicago Bears vs. Atlanta Falcons
1 p.m., Washington Football Team vs. Cleveland Browns
1 p.m., Los Angeles Rams vs. Buffalo Bills
4:25 p.m., Dallas Cowboys vs. Seattle Seahawks
4:25 p.m., Tampa Bay Buccaneers vs. Denver Broncos
4:25 p.m., Detroit Lions vs. Arizona Cardinals
Week 4, Oct. 4
1 p.m., Cleveland Browns vs. Cleveland Browns
1 p.m., Arizona Cardinals vs. Carolina Panthers
1 p.m., Seattle Seahawks vs. Miami Dolphins
1 p.m., New Orleans Saints vs. Detroit Lions
1 p.m., Minnesota Vikings vs. Houston Texans
4:05 p.m., New York Giants vs. Los Angeles Rams
How to watch Fox NFL Sunday live stream in the U.S.
The 2020 Fox NFL Sunday season will be available on local Fox stations in the U.S. You can watch Fox online with the five largest live TV streaming services.
Sling TV's Blue Plan offers the lowest regular price among the live streaming services, and it includes live Fox stations in many local markets for only $20 the first month. Just be careful because the Orange Plan doesn't come with Fox.
Fubo TV has a strong focus on sports, and includes the Fox local stations so you can watch Fox NFL Sunday every Sunday afternoon. Fubo also has everything you need to watch all the NFL local and prime time broadcasts each week for only $55.
YouTube TV is the best recommended option for fans who want to see every NFL game. The service has all the broadcast networks plus ESPN and NFL Network, and now offers NFL RedZone for an additional cost.
AT&T TV Now includes Fox stations, with Fox NFL Sunday, on all of their plans starting with the $55 Access plan. Hulu with Live TV and some of the other services offer a variety of free trials, and it includes Fox as well.
Watch Fox NFL Sunday live stream while you're traveling
Travel has been locked down for so long that fans and families are ready to pick up and go the first chance they get. If that means traveling international, it could make it hard to keep up with all your favorite games that you could have watched at home. Geographic limitations don't have to mean that your streaming subscriptions look like they've lost all their value.
A VPN can be an easy way to make things work no matter where you may be. It can also give you security and peace of mind on open WiFi connections, because a VPN protects you against snoopers on any network. Our VPN reviewers consider Express VPN a top option, with a great combination of ease-of-use, speed and security. Plus it comes with well regarded 24/7 technical support.
ExpressVPN is one of the easiest and affordable ways to watch what you want from anywhere you want to watch it. Plus it'll help keep your network traffic away from any prying eyes on public networks.View Deal
Fox NFL Sunday — Week 3 Cowboys vs. Seahawks Preview
The Dallas Cowboys (1-1) got their first win of the season last week in a thrilling comeback that looked impossible. The Atlanta Falcons led the Cowboys 29-10 at halftime. Then in the second half, Cowboys' quarterback Dak Prescott scored four touchdowns and the Cowboys won on a field goal as time expired. They shouldn't count on scoring so easily against the Seahawks, who have a consistently stingy defense, but the Cowboys have a top three passing game in the league so far.
The Seattle Seahawks (2-0) won in an equally exciting way, as their game against the New England Patriots came down to the last play. The lead had switched back and forth between the two teams a few times, but the Seahawks were ahead by five points with just three seconds left in the game. New England had the ball on the Seattle 1-yard line, and were hoping to score on a Cam Newton quarterback run.
But the Seahawks' Bobby Wagnor managed to blow up the original offensive play, filling the gap and taking out the lead blocker. Then L.J. Collier finished the game by tackling Newton. The Seahawks are hoping they have a much easier time with the Cowboys.
How to watch NFL Sunday live stream in the United Kingdom
If you're in the United Kingdom, you can still see plenty of NFL games. Sky Sports NFL channel features Gridiron American football games all season long.
Sky Sports will be carrying NFL Sunday football games on Sky Sports NFL and Sky Sports Main Event channels. Check out the Sky Sports NFL game schedule for other upcoming games.
Sky Sports NFL and Sky Sports Main Event are both available as part of the Sky Sports Pass, with no pay cable package required. You can choose between several different Sky Sports Passes, including a Day Pass for £9.99, a Week Pass for £14.99, or a Month Pass for £33.99 per month.
Get the latest updates, reviews and unmissable series to watch and more!
Thank you for signing up to WhatToWatch. You will receive a verification email shortly.
There was a problem. Please refresh the page and try again.