The Royal House of Windsor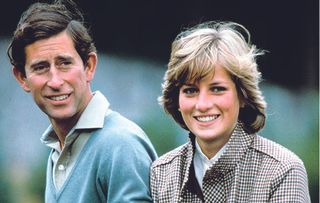 (Image credit: BRYN COLTON/REX/Shutterstock)
When Prince Charles married naive 20-year-old Lady Diana Spencer in 1981, the Royal family had no idea how much the future 'people's princess' would change the face of the British monarchy
When Prince Charles married naive 20-year-old Lady Diana Spencer in 1981, the Royal family had no idea how much the future 'people's princess' would change the face of the British monarchy.
Unwilling to bend to Royal protocol and craving the limelight, Diana proved to be a problem for the House of Windsor, culminating in her infamous 1995 Panorama interview, in which she spoke about her personal problems and marriage troubles.
This was the final straw for the Queen, who urged Charles and Diana to divorce.
The penultimate episode of this fascinating series focuses on Diana's legacy, which forced the House of Windsor to finally modernise.
Thank you for signing up to Whattowatch. You will receive a verification email shortly.
There was a problem. Please refresh the page and try again.