Paramount Plus price rise is coming — but it remains one of the cheapest streaming services
A $1 or $2 price increase is coming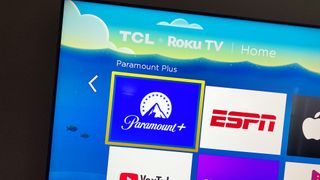 (Image credit: WhatToWatch.com)
While streaming service price hikes are in vogue right now, with the likes of Disney Plus, HBO Max and FuboTV all increasing their prices in the last few months, news of an upcoming Paramount Plus cost increase shouldn't have you jumping to cancel the service.
According to a report from Variety (opens in new tab), Paramount is set to increase the price of its video-on-demand service, with plans to rise its ad-supported tier from $4.99 to $5.99 per month and its ad-free Showtime one from $9.99 to $11.99 monthly.
Presumably, the annual cost would increase accordingly — this plan currently costs the equivalent of 10 months, so the price would be set at $59.99 and $119.99, but we'll need to get confirmation on that first.
The news of this price hike comes after Paramount Plus announced that it is merging the streaming service with Showtime into a single brand.
There's no word on when this price rise will take place; we also don't know about any plans for the Paramount Plus price to rise elsewhere either. Unlike some other studio-owned streaming services, Paramount Plus is accessibly in many other countries around the world.
While Paramount Plus is one of the best streaming services around right now, a higher cost could cause you to re-evaluate your subscription to the Paramount service... but we'd recommend staying subscribed for now.
That's because Paramount Plus will still be one of the cheapest streaming services after this price hike. The ad-enabled tier will still undercut equivalents from Netflix, Hulu, HBO Max and Disney Plus, while the ad-free one would cost less than the same tier on Hulu, HBO Max or a Prime Video subscription.
In fact, only Peacock would offer better value as streaming services go, as the NBCUniversal-owned platform currently costs the same as a pre-price-hike Paramount Plus.
According to the Variety report, this price increase is being investigated in order to reduce Paramount's losses, after a merger with Showtime which has seen the Showtime streaming service folded into the premium tier of Paramount Plus.
Paramount Plus offers many Paramount-produced movies and TV shows, with Top Gun: Maverick and Smile, two of the biggest movies of 2022, gracing its platform. It also has a growing lineup of Paramount Plus original series, including the Yellowstone spinoff 1923 and a number of Star Trek series, including Star Trek: Picard season 3.
Get the What to Watch Newsletter
The latest updates, reviews and unmissable series to watch and more!
Streaming and Ecommerce Writer
Tom is the streaming and ecommerce writer at What to Watch, covering streaming services in the US and UK. His goal is to help you navigate the busy and confusing online video market, to help you find the TV, movies and sports that you're looking for without having to spend too much money.