EastEnders exits and arrivals — all the major cast changes for 2023
EastEnders exits and arrivals — here are all the major cast changes for 2023.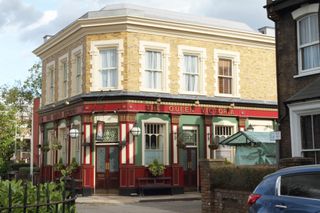 (Image credit: BBC)
With the usual outrageous drama kicking off in Albert Square, it's no surprise to EastEnders fans how shocking the latest stories can be when they hit the headlines.
However, it's never easy when we have to say goodbye to some of our favourite EastEnders characters — and 2022 was a year full of emotional, dramatic and unexpected farewells.
Stuart Highway (Ricky Champ), Dana Monroe (Barbara Smith), Peter Beale (Dayle Hudson), Jada Lennox (Kelsey Calladine-Smith), Mick Carter (Danny Dyer), Janine Butcher (Charlie Brooks), Frankie Lewis (Rose Ayling-Ellis) and many more all left the soap last year.
We also welcomed back a number of familiar faces to the Square, from Alfie Moon (Shane Richie) to Ricky Butcher (Sid Owen) and Keanu Taylor (Danny Walters).
However, as we prepare to say another heartbreaking goodbye to more characters in 2023, let's take a look at who is returning and the newcomers set to call Walford their home...
Who is leaving EastEnders in 2023?
Here is our roundup of each Walford resident saying farewell to the Square...
Rocky Cotton
EastEnders star Brian Conley has quit the soap as Rocky Cotton after two years.
Cheeky chappie Tom 'Rocky' Cotton first showed up in the Square in 2021, claiming to be Sonia Fowler's (Natalie Cassidy) estranged father Terry Cant.
Despite his evil scheme to con Sonia out of Dot Cotton's (June Brown) inheritance money, he managed to forge meaningful relationships with the Walford residents.
He married iconic matriarch Kathy Beale (Gillian Taylforth) even after his long-lost wife Jo Cotton gate-crashed the ceremony and blackmailed the couple.
EastEnders officially confirmed Brian's exit in a statement: "We can confirm that Brian Conley will be leaving EastEnders. There is absolutely no truth in any claims of a feud with bosses and the show fully support Brian in his decision to leave which was made some time ago. We wish him the best of luck for the future as we continue to work towards his exit storyline which has been in the works for some time."
Brian also posted a video message on his Instagram announcing his exit.
Whitney Dean
EastEnders favourite Shona McGarty has decided to quit the soap after 15 years of playing Whitney Dean.
Shona, who has played the character since she was 16 years old, made the decision to leave EastEnders to "spread her wings."
Speaking to The Sun on Sunday, Shona said, "I have decided to spread my wings and will be leaving EastEnders. I have loved my years in the show.
"I have been trusted with some incredible storylines and have made amazing friendships — and family — which will endure."
A source told the publication regarding Shona's departure: "It wasn't an easy decision for Shona to make and she is gutted to be walking away from her soap family, especially as she has grown up on set with most of them. She'll be sorely missed by the cast.
"But she feels like now is the right time in her life to step away and try something new."
So can we expect to see Whitney making a return to Walford? The source added: "She is hoping the door will be left open for her character to return one day, but nothing is guaranteed and it is all in the hands of the scriptwriters."
"They could decide that another soap death would create an explosive exit storyline and get people talking, but that's always a risk actors have to take when deciding to leave. Shona is really looking forward to new projects and expanding her career horizon.
"It will be exciting to get her teeth into something new after so long playing one character. As well as acting, Shona loves singing and has a real musical talent, so that is one of the options available."
Karen Taylor
Alongside Shona McGarty, Lorraine Stanley is also leaving the show as part of a cast shake-up, which will see her character Karen Taylor being written out of the soap after seven years.
A source told The Sun on Sunday: "It's always a tough call for bosses when deciding which characters will leave the soap, but it has to be done to keep storylines fresh and create new arcs for characters.
"Lorraine had a great run on the soap and was a real scene stealer with her comic timing and she has certainly made her mark with fans."
Her final scenes will air later this year and her exit storyline is yet to be revealed.
Christmas 2023 flashforward episode — who is dead?
EastEnders revealed that someone will be murdered this Christmas in a special flashforward episode which saw six Walford women — Stacey, Suki, Linda, Sharon, Denise and Kathy all standing over an unknown corpse at the Vic.
In a surprise twist that EastEnders has never done before, the episode flash forwarded to Christmas 2023 where a wedding was taking place at the Vic. It was soon revealed that Sharon was the bride as she was wearing a blood splattered wedding dress.
Stacey could be seen with blood on her hands, Denise was holding a broken bottle of champagne and a man was seen lying dead on the floor of the pub. Sharon checked the man's pulse and confirmed the nightmare news that he was dead.
There were some clues scattered around the flashforward scene to give us hints to who has been killed, with a picture of Lola on the bar, a knight in armour and some amber cufflinks the deceased male was wearing.
But who is the Walford male who has met his grisly demise? Could it be Suki's husband, Nish? Sharon's former lovers Phil or Keanu? Evil rapist Dean Wicks (Matt Di Angelo) after he was mentioned by Linda and Kathy, or could it even be someone we've not met yet?
Who left EastEnders in 2023?
This year, we faced the devastating death of fan-favourite Lola Pearce-Brown (Danielle Harold) who tragically lost her life to a terminal brain tumour.
Meanwhile, after a dramatic time on the Square, Ricky Butcher and Scarlett Butcher (Tabitha Byron) left to start a new life in Germany. But who else has left the Square?
Lola Pearce-Brown
Lola Pearce-Brown, who bravely fought for her life ever since her heartbreaking brain tumour diagnosis, passed away at home on Wednesday, May 31.
The young mum's health had rapidly deteriorated and her family were given the devastating news that she had just hours left and that they must say their final goodbyes.
Lola's loved ones bid an emotional farewell to her one last time as her husband Jay Brown (Jamie Borthwick) and daughter Lexi Pearce (Isabella Brown) stayed by her side during her final moments.
As the clock ticked into the early hours of the morning, Lola sadly slipped away as the sunrise poured in through the window, with Lexi cuddling her in bed and Jay by her side.
Ricky Butcher
Sid Owen made his dramatic comeback as the iconic Ricky Butcher last year, 10 years since leaving the Square for Germany.
Ricky was called to Walford by Sonia Fowler (Natalie Cassidy) who asked him to return to help his sister, Janine who was in a meltdown over her fiancé Mick Carter's relationship with his estranged wife Linda Carter (Kellie Bright).
His short stint was part of Janine's explosive Christmas exit as he called the police on her when she tried to flee Walford with her daughter Scarlett once her lies and secrets were exposed.
Since returning to the Square, Ricky rekindled his romance with ex-wife Sam Mitchell (Kim Medcalf) and when it was time for him to return to Germany, he proposed to her and asked her to move there with him.
Sam initially agreed, but turned down his offer after finding out that her 12-year-old son Ricky Jr (Frankie Day) got his friend Lily Slater (Lillia Turner) pregnant and wanted to be there for her family.
A disappointed Ricky accepted her decision and he went back to Germany, taking his niece Scarlett with him after he won custody.
Scarlett Butcher
Scarlett Butcher — the daughter of troublesome Janine, had a turbulent time in the Square thanks to her mum's schemes.
At Christmas, Scarlett exposed all of Janine's evil lies and secrets to the Carter family, which led to a huge showdown between Janine, Mick and Linda.
After the presumed death of her step-dad Mick and Janine sent to prison for her crimes, Scarlett moved to Germany with her uncle Ricky to start a new life away from Walford.
Ash Panesar
Ash Panesar (Gurlaine Kaur Garcha) left the soap after four years. She confirmed her exit on social media by sharing a montage of pictures with her co-stars.
The doctor first arrived in Walford in 2019 and had been at the forefront of many storylines, mostly involving her troubled family, her sexuality and her difficult relationship with her mother, Suki Panesar (Balvinder Sopal).
She was also a victim of a homophobic attack and temporarily left the Square in 2022 after Suki refused to accept her sexuality.
Ash's final exit was sealed in March after she was offered her dream job in Canada, but her father Nish (Navin Chowdhry) wouldn't let his daughter go without a fight as he demanded that Suki convince Ash to turn it down.
Desperate for her daughter to escape Nish's controlling ways, Suki made sure that she took the job by goading her and telling her that she wouldn't be able to cope. She knew that Ash would want to prove her wrong and go against her mother's words, so accepted the offer.
After an emotional heart-to-heart with Suki, Ash encouraged Nish to give Suki more responsibility in the businesses. She then bid an emotional farewell to her family, before leaving the Square in a taxi.
Ryan Malloy
After returning to the Square for a brief stint, Ryan Malloy (Neil McDermott) left Walford as quickly as he made his shocking comeback.
Following the news that his 12 year old daughter, Lily was pregnant, Ryan came back to the Square to rekindle his relationship with his estranged daughter.
Stacey Slater (Lacey Turner) was far from happy to see her former lover back in town and it wasn't long before the pair were at each other's throats, especially after it was revealed that Ryan wanted to take Lily away to live with him and his wife in Wakefield.
Lily initially took him up on his offer but she soon sent him packing after she overheard him viciously insulting her mum. A furious Lily swooped in to defend Stacey and wanted nothing to do with her dad.
Ryan left Walford, before telling Stacey that he would be cutting down his child support payments.
Jed
Jed (Bradley Jaden) was introduced to the soap as Sonia's lodger after she was hit with a mammoth inheritance tax bill when she inherited Dot Cotton's (June Brown) property.
She was worried that she would have to sell the house in order to pay it off, but Sonia's lover Reiss (Jonny Freeman) suggested the idea that she find a lodger to help with her financial issues.
This eventually led to Jed's arrival, but he was soon evicted by a jealous Reiss after Sonia couldn't cope with his living lifestyle and failed to pay the rent. Sonia's now-boyfriend Reiss has since moved in.
Vi Highway
Vi Highway (Gwen Taylor) was introduced in 2021 as the grandmother of Stuart Highway (Ricky Champ) and Callum Highway (Tony Clay).
She arrived in Walford for Callum's wedding to Ben Mitchell (Max Bowden) but her steely attitude and quick-witted remarks did not go down well with a lot of the residents.
Vi left the Square in March to become a live-in nanny for Stuart and Rainie Highway (Tanya Franks) after they were struggling with their baby Roland.
Duncan Boyd
EastEnders character Duncan Boyd (David Gillespie) returned to the Square almost 34 years since he first stepped foot in Walford.
With Sharon Watts (Letitia Dean) having lived in Albert Square for more than three decades, it's no surprise that a face from her past could make an unexpected appearance at any moment — and this time it was in the form of vicar Duncan.
He returned to unknowingly officiate baby Albie's christening and Duncan was stunned when he arrived at the Vic and quickly realised that his former lover, Sharon, was the little boy's mother.
Soon enough, his and Sharon's past romantic history came to light, who were even engaged to be married many years ago.
Finlay Baker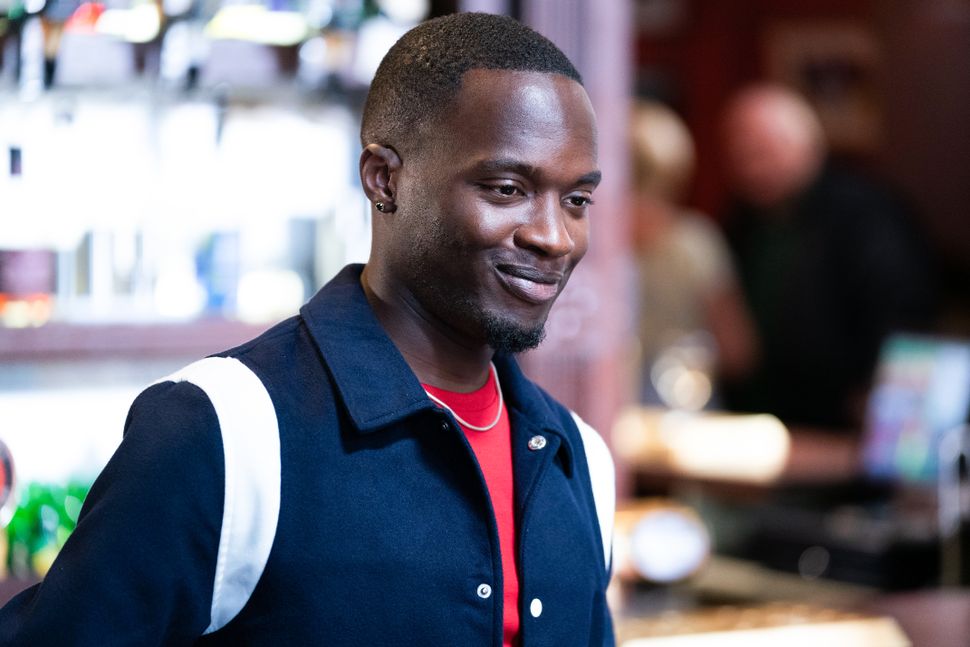 Finlay Baker (Ashley Byam) made an unexpected exit from the Square after being blackmailed by the Panesar family following Vinny Panesar's failed revenge plot against Eve Unwin (Heather Peace).
After overhearing at the Vic that Eve would be driving Finlay's sports car to Brighton, Vinny broke into the garage and cut the brakes.
Luckily for Eve, Suki Panesar (Balvinder Sopal) put a stop to Vinny's murderous scheme, but Finlay soon rumbled Vinny's antics when he found his necklace at the scene of the crime.
Finlay threatened to go to the police and after discovering that Eve was the intended target, he set out to tell her everything.
However, Suki and Ravi Gulati (Aaron Thiara) put an abrupt end to his plan and threatened to hurt his brother, Felix Baker (Matthew Morrison) if he didn't leave Walford for good.
Finlay demanded money from Suki in exchange for leaving the Square and threatened to expose their secret to Eve. A spooked Suki gave in to his demands and handed over the cash.
He then had a final drink at the Vic with his family and bid an emotional farewell to Walford as he drove away in his late dad's old car.
Lisa Fowler
EastEnders legend Lisa Fowler (Lucy Benjamin) returned to Walford after four years with her granddaughter Peggy Taylor in tow.
Lisa claimed that she was Peggy's legal guardian due to Louise Mitchell's (Tilly Keeper) "uncontrollable behaviour" and blackmailed Peggy's dad, Keanu for large amounts of money so that he could spend time with his daughter.
Lisa's lies soon began to unravel as it was revealed that she had been lying about Louise and was using Keanu's money to fund a gambling addiction. Not only that, but she had also taken Peggy without Louise's permission.
This caused Lisa's ex-husband Phil Mitchell (Steve McFadden) to take Peggy away from her and refused to give the little girl back until she got her act together. After Sharon and Lisa made amends, Lisa was desperate to get back home to Louise and defied Keanu's demand that she let Peggy stay with him.
Desperate to get custody of his daughter, Keanu hid their passports in a bid to stop them from leaving the country. Uncovering Keanu's sabotage, Sharon and Martin Fowler gave the passports back to Lisa and she went back to Portugal, leaving Keanu devastated.
Jo Cotton
Although she was only in one episode, fans fell in love with Rocky Cotton's feisty long-lost wife Jo Cotton (Vicki Michelle) who unexpectedly showed up at Kathy Beale's (Gillian Taylforth) door earlier this year.
Jo then made another explosive comeback to Walford as she returned to stir up more trouble for her ex-husband and his fiancé Kathy.
She didn't stop there however, as she returned to gate-crash his wedding to Kathy and dropped the bombshell that they were still legally married and he could be sent to prison for committing bigamy.
Her scheming was exposed when she admitted that she had forged the divorce papers and Jo demanded 50 grand from the couple to keep quiet or she would report Rocky to the police for bigamy.
Ben Mitchell (Max Bowden) was furious when Kathy and Rocky confessed everything, before the trio came up with a cunning plan to end Jo's scheming once and for all.
Ben used his husband Callum Highway's (Tony Clay) police badge to claim he was a detective and a panicked Jo fled 50 grand richer.
Who is returning to EastEnders in 2023?
While we say goodbye to some beloved residents, we'll also be welcoming back some of our favorite EastEnders characters...
Lauren Branning
EastEnders icon Jacqueline Jossa is set to make an "explosive" return to Walford as she reprises her role of Lauren Branning after five years.
Lauren was last seen on screen in June when she travelled to France to visit her ex-boyfriend Peter Beale (Thomas Law) with their son Louie. However, it all came crashing down when she discovered that Peter's mum, Cindy Beale (Michelle Collins) was actually alive after 25 years.
Prior to this, she made a brief return to Walford last December for the funeral of Dot Cotton (June Brown).
The Beales have since returned to Walford, but just what brings Lauren back to the Square is yet to be revealed.
With Cindy back from the dead, deep wounds to mend with Peter, and a sister living in the Vic who she isn't aware of yet, Lauren's return is sure to stir up trouble as she is thrown into the heart of the drama.
On reprising the role, Jacqueline Jossa said: "I'm really excited! It's such an amazing time to be back as there is so much buzz around EastEnders at the moment, and I've been watching and loving it like a fan. Walford holds such a special place in my heart, so it really does feel like coming home."
Shirley Carter
Shirley Carter (Linda Henry) temporarily left Walford after her son Mick's devastating Christmas exit.
Heartbroken Shirley was grieving the presumed death of Mick after he got lost at sea and even lashed out at Mick's new step daughter Scarlett due to Janine's evil actions.
After making up with Scarlett, Shirley bid an emotional farewell to her best friend Jean Slater (Gillian Wright) as she told her that the Square no longer felt like her home.
Shirley then closed the pub and left with bulldog Lady Di to stay with her daughter Carly Wicks (Kellie Shirley) as she needed to get away from Walford.
It has not yet been confirmed when Shirley will be returning to the soap, but we'll potentially see her back at the Vic later this year.
Sam Mitchell
After her explosive return last year, fans were devastated to hear that soap legend Sam Mitchell (Kim Medcalf) decided to leave the Square again after being offered a job by her ex-fiancé Don to run a hotel in Spain.
Despite the protests from her brother Phil and her ex lover Jack Branning (Scott Maslen), Sam accepted the job so that she could help financially support her son Ricky Jr's (Frankie Day) new baby and help the family in the long run.
It was confirmed that Sam's exit was only temporary and she would return later this year, with many fans speculating that she would come back in time for the birth of Ricky's baby.
However, recent scenes quashed these rumours as it was revealed that she couldn't come back to the UK to meet her new granddaughter Charli Slater.
Now, the wait is nearly over as soap star Kim has reportedly returned to the set for filming according to Metro.co.uk, after taking an extended break in April.
Filming schedules mean that Sam may be back on screen in autumn and she certainly has a lot of catching up to do.
Who returned to EastEnders in 2023?
Some familiar faces finally made their long-awaited comeback...
Yolande Trueman
It was revealed that Angela Wynter would return to EastEnders as Patrick Trueman's (Rudolph Walker) ex-wife, Yolande Trueman.
Yolande first arrived on the Square in 2003 as Patrick's love interest before later becoming his wife. During her five years in Albert Square, Yolande became a firm fan favourite and wherever she went drama followed including an ongoing feud with love rival Pat Evans.
However, when Yolande was offered a job at Minute Mart HQ in Birmingham, she couldn't turn down the opportunity and she packed her bags and left the Square, leaving Patrick behind. The pair later divorced in 2009.
Having briefly reprised her role in 2017, Yolande returned to Walford to reunite with her ex-husband Patrick who went searching for her at the start of the year.
Angela Wynter said on returning to the soap: "Yolande is back in The Square! I have been really looking forward to playing her again and have had a beautiful time on set so far. I can't thank the cast and crew enough for the warm welcome back!"
Cindy Beale
After weeks of speculation, the bombshell was revealed that Cindy Beale (Michelle Collins) is also Rose Knight, the mysterious ex-wife of Queen Vic landlord George Knight and mum to his daughters, Gina and Anna, who had mysteriously vanished nine years ago.
The legendary character was killed off 25 years ago after supposedly dying during childbirth in prison. However Cindy's true whereabouts were exposed in a huge twist.
We discovered that Cindy had been living under the name Rose Knight after going into witness protection back in 1998 when she gave the police information on her prison cellmate.
Since starting a new life as Rose, Cindy ended up in Marbella and met George where the pair got married and had two daughters, Gina and Anna.
But nine years ago, Cindy/Rose left her family once again, and was living in France with her ex-husband Ian Beale and selling baguettes on a market stall.
Cindy's explosive return to Walford was nothing short of chaotic as she had a heated showdown with her former mother-in-law Kathy and had a toxic reunion with her 'other' family as her lies came crashing down.
Determined to rebuild her life in the Square, she has been trying to win back the love of her daughters and go into business with the Panesars.
Ian Beale
Ian Beale (Adam Woodyatt) also returned to Walford to try and convince his ex-wife Cindy to come back to France before she could discover the truth about the Knights.
He left the Square in 2021 after his wife Sharon tried to poison him in revenge for the death of her teenage son Denny. He made a brief return in December 2022 for Dot Cotton's funeral.
With many enemies made throughout his 30 years living on the Square, Ian's return was an unwelcome one by a number of the residents. Since then, Ian has been eager to settle down and support Cindy in the place he's called home for three decades.
Peter Beale
Following the revelation that Peter Beale was also living with his parents Ian and Cindy in France, he made his way back to Walford after discovering his mum's secret family had settled down there. However, meeting his half sisters was far from a happy meeting!
Thomas played the role of Peter between 2006 and 2010, appearing before Ben Hardy (2013 – 2015) and most recently Dayle Hudson who played the role between 2020 and 2022.
Speaking of his return, Thomas said: "Over the years, I had hoped for a return to the Square although I never thought it would happen so it's an absolute delight to be back in Walford as Peter Beale. It's been great to see familiar and new faces, and I can't wait to explore the character again in the wake of Cindy's return — it's an exciting time to return!"
Emma Harding
Emma Harding (Patsy Kensit) returned to the Square after leaving Walford in March.
Emma is Lola's long-lost mother who was tracked down by Lola's grandfather Billy Mitchell (Perry Fenwick) in January. She managed to rekindle her relationship with her daughter, but soon abandoned her once again after learning that terminally ill Lola only had six months to live.
Unable to cope with losing Lola, she decided that she wasn't strong enough to stick around and told her that she was moving to the US for her job.
Emma made a brief appearance at Lola's emotional funeral and swiftly left the church before anyone could see her.
She has since turned up to Walford again with some shocking news — she had been secretly texting her granddaughter Lexi Pearce (Isabella Brown), who was struggling with the death of her mum.
Despite Emma's pleas that Lexi needed her and wanted to be in her life, her furious dad Ben Mitchell (Max Bowden) banned her from seeing Lexi.
And now, the absent grandma has found herself in a cheating scandal with Lexi's engaged grandad Phil after the pair slept together. Since then, Emma has been using their night of passion as blackmail to get access to Lexi.
Who is arriving to EastEnders in 2023?
In exciting news, we're welcoming some new faces to the Square — but how will they get on amongst the drama of Walford?
Priya and Avani Nandra-Hart
Ravi Gulati (Aaron Thiara) will receive a huge shock this autumn when his ex-girlfriend Priya Nandra-Hart (Sophie Khan Levy) arrives in the Square. But that's not the only surprise in store as Ravi discovers he's the father to a daughter he never knew existed.
Ever since their turbulent split, Ravi has kept Priya away from their teenage son Nugget (Juhaim Rasul Choudhury). However, it turns out that he's not their only child together.
Ravi soon finds out that Priya has secretly raised their daughter Avani (Aaliyah James) alone, choosing not to tell him about her pregnancy which leaves Ravi floored by the bombshell.
Speaking about their arrival, Executive Producer Chris Clenshaw said: "We're excited to introduce Priya and Avani, two women guaranteed to cause big drama in Albert Square. Little is known about Ravi and Priya's doomed romance, but she's a big missing piece in his past.
"The revelation that he's got another child will floor Ravi, and he is set to face a big challenge in his life when he is forced to cope with such a big shock to the system. We're delighted to welcome Sophie and Aaliyah to the EastEnders family."
Priya and Avani will appear on screen in October.
Who arrived to EastEnders in 2023?
We introduced some new characters who called Walford their new home...
The Knight family
A new family brought new drama to the Square, as the Knights took over the Vic as landlady Linda Carter (Kellie Bright) called in her mum, Elaine Peacock (Harriet Thorpe) to help her manage the boozer.
Unbeknownst to Linda, Elaine brought along her new lover, George Knight, and his two daughters, Gina (Francesca Henry) and Anna (Molly Rainford), as well as their Chihuahua Tyson to the Square. The family now live together at the pub.
Recently in the soap, Anna has been part of a major storyline where she hired a private investigator to try and find her missing mum Rose, who disappeared nine years ago.
However, Rose's real identity was exposed as Cindy Beale in a shocking bombshell and the family are sure to be rocked when she makes her return.
EastEnders airs Monday, Tuesday, Wednesday and Thursday evenings at 7.30 pm on BBC One — see our TV Guide for full listings. You can also catch up on episodes on BBC iPlayer now.
Get the What to Watch Newsletter
The latest updates, reviews and unmissable series to watch and more!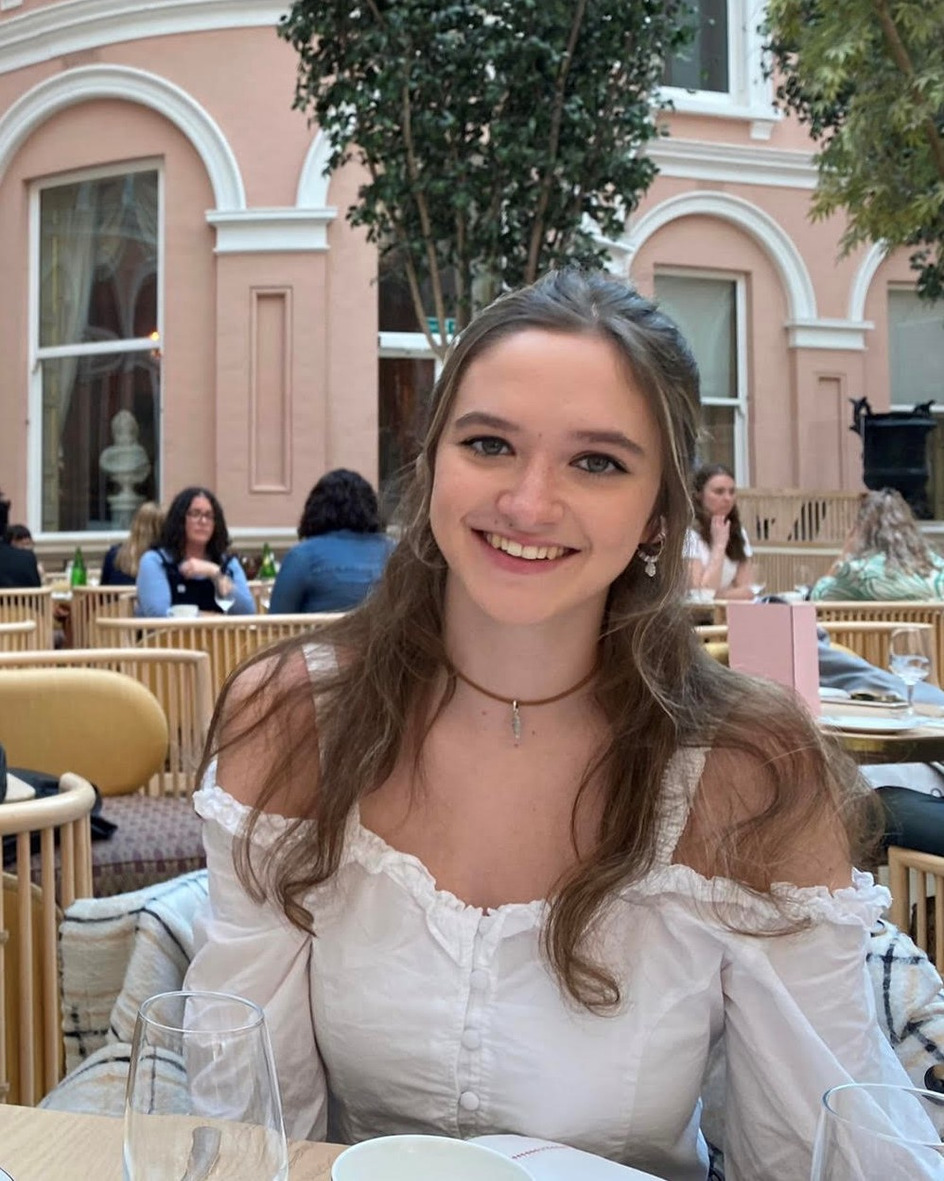 Grace is a digital writer with WhatToWatch.com, where she writes series guides for must-watch shows and the latest TV news. She graduated from Anglia Ruskin University in 2020 with a degree in Writing and Film Studies, which only made her love for creative writing, film and TV grow stronger.
You'll usually find her watching the drama unfold in the latest reality series and much-loved soaps (usually with chocolate by her side!). Grace also likes to explore new places with her friends and family and, of course, watch and read about the latest films and TV series.