'Love Island' 2021 — release date, location, contestants and everything you need to know as the dating show returns
Love Island 2021 is back with a brand new group of contestants.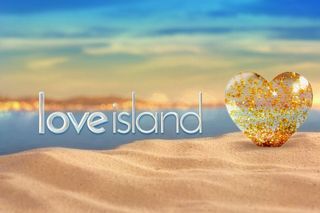 (Image credit: ITV)
Love Island 2021 finally made its triumphant return to ITV2 on Monday 28th June after the hit dating show was forcibly scrapped last year due to the pandemic.
ITV's official statement reads: "Love Island returns for its seventh sizzling series, as a host of new singletons seek to find their perfect match. Returning to ITV2, the Islanders must do their best to flirt, date, couple up and try and avoid being 'dumped'. With new arrivals, heads may turn, while others will prove their true feelings.
"From romance and heart-to-hearts to betrayal and broken hearts, there's never a dull moment in this ultimate search for love."
Here's everything you need to know about Love Island 2021!
Love Island 2021 release date
Love Island 2021 started on Monday 28th June at 9pm on ITV2. Episodes air every night (except Saturdays) at 9pm on ITV2 and ITV Hub. You can also watch the latest episodes ad-free on BritBox (opens in new tab)the following morning if you need to catch up!
What's happened in Love Island 2021 so far?
Love Island 2021: Week One
The first week of Love Island was filled to the brim with drama! Three of the first five boys tried their luck with Faye Winter as the first couples formed. On their first evening together, the islanders spent the rest of the day getting to know each other, with some cheeky dares thrown in the evening to spice things up (including Jake's now-infamous filming incident).
When Chloe Burrows arrived that evening, all the boys went to greet her on a group date, but she chose to couple up with Aaron Francis and sent Shannon Singh packing as the first person dumped from the villa.
Things really started to hot up as the first week came to a close! Newcomers Chuggs Wallis and Liam Reardon spent their first day trying to get to know the other girls after their dates with Sharon and Faye, and the girls chose their new partners at the first round of recoupling at the fire pit.
Brad McClelland and Chuggs Wallis were left single, but in a final shock twist they had just 24 hours to try and win the heart of the newest bombshell, Rachel Finni!
Sunday's episode of Love Island 2021 followed Rachel as she tried to work out who she wanted to choose, but the episode ended on a cliffhanger, despite devoting a fair amount of time to the "Undercover Lover" challenge!
Elsewhere, Jake admitted he would be open to having his head turned by another girl, and Toby said he wasn't sure if he was ready to give Kaz what she wanted in their relationship!
Rachel's had 24 hours to get to know Brad and Chuggs, but who will she couple up with? 👀 #LoveIsland pic.twitter.com/7wotysYhD5July 4, 2021
Love Island 2021: Week 2
Chuggs was the second person dumped from the island, and new bombshell Rachel coupled up with Brad. The islanders then voted to send Jake and Liberty to The Hideaway for an intimate night away from the others!
The cracks then started to show between several couples in the villa, and this was worsened by an argument between Hugo Hammond, Faye, and Sharon during a game of confessions! Then, the girls were sent off for a boozy brunch, which caused a fair bit of jealousy among the lads... until two new bombshells arrived in the villa!
Millie and Lucinda settled in very quickly, and were then given the chance to pick three lads each to prepare a romantic dinner for them. After he cooked for Lucinda, Aaron decided to pull Sharon for a chat and broke up with her, as he felt they had very different plans for the future!
On Friday, there was then trouble for Kaz and Toby, as Chloe admitted she fancied him, and the pair shared quite the kiss during the "Line of Booty" challenge, and Toby eventually worked up the courage to come clean to Kaz about wanting to pursue things with Chloe. The week then ended by teasing the entrance of Teddy Soares!
Love Island 2021: Week 3
Teddy Soares made his debut, taking Kaz, Rachel, Faye and Sharon on dates, and then after properly setting foot in the villa, he spent loads of time getting to know the girls. He made a big splash and shook some of the boys up, just before they got to choose their next partner in the third round of recoupling. Brad was responsible for Rachel Finni's departure, as he chose to couple up just a few short days after he had been wowed by Rachel's arrival.
Karma came back to bite Brad, though! He was the fourth dumped islander after he and Lucinda received the fewest votes on the Love Island app. This left them as the "least compatible" couple in the villa, and forced the two of them to decided who would be going home. As Lucinda had only just settled in, Brad let her stay and headed back to Northumberland.
After the boys won the "Stags vs Hens" challenge, they were rewarded with a brand new bombshell, AJ Bunker. AJ got straight to work getting to know the boys, and was swiftly followed by the newest addition to the villa, Danny Bibby, who took Kaz and Sharon on dates when he first arrived, and the week closed by teasing the next recoupling!
Love Island 2021: Week Four
Week four of Love Island 2021 kicked off with Sharon Gaffka being dumped after AJ coupled up with Hugo, and a love triangle started to form between Danny and Aaron Francis after they fought over Lucinda Strafford.
Toby and Chloe were the third couple sent to The Hideaway, and Danny and Lucinda decided to cool things off. A public vote then saw the other islanders forced to send Danny and AJ home in order to keep Chloe, Lucinda, Toby and Teddy in the villa.
Then, the villa was rocked by the arrival of Georgia Townend, Abigail Rawlings, and Tyler Cruickshank. The next recoupling followed shortly afterwards. Toby recoupled with Abigail and Georgia was dumped just 48 hours after she arrived because Hugo coupled with Chloe after he gave a very dramatic speech!
On Friday, the villa was left divided as the islanders dealt with what happened at the recoupling. Hugo pulled Toby for a chat over what happened, but Toby wasn't interested in staying friends with him. Meanwhile, Liam and Millie were sent off for their first date, and then Jake roped every other islander into his plan to ask Liberty to be his girlfriend that evening!
Love Island 2021: Week Five
Casa Amor finally opened for business in week five! On Monday, the lads were ordered to sneak out of the villa unseen, where they headed to a newly-refurbished second villa and met up with six brand new girls, whilst six fresh boys headed into the normal villa to try and tempt the girls away from their partners.
Over the week, both villas took part in several saucy challenges both villas and there was trouble in paradise for several couples. Although Teddy and Jake spent the whole week sleeping on a daybed outside together, Liam spent his whole week debating whether his relationship with Millie was worth ending for his new flame, Lillie Haynes. Tyler and Toby also had their heads turned by new girls Clarisse Juliette and Mary Bedford.
The girls in the main villa were all intent on staying loyal to their partners... until a postcard from Casa Amor arrived with photos of the lads getting up to no good! Up until then, only Chloe has really been flirting with the new boys, but the postcard pushed Kaz and Faye to try getting to know the new boys too.
When the time came for the boys to return to the villa for the next recoupling, there were a few surprises. Hugo was finally in a romantic couple with Amy Day, Toby shocked everyone by dumping Abigail for Mary and Tyler returned with Clarisse.
The two biggest shocks were Faye's decision to recouple with Sam Jackson even though Teddy had stayed loyal save for some flirtatious chats with Clarisse for the whole week, and the drama from Liam's return. Millie was happy to see him until Lillie was brought into the villa with the other single islanders. When she returned, she shocked everyone by revealing a little bit more about the connection she shared with Liam in Casa Amor.
Love Island 2021: Week Six
Week six was dominated by all the drama after the boys returned from Casa Amor. Millie met Lillie Haynes outside the villa to find out what had gone on between her and Liam, and Teddy and Faye patched things up after their brief blip.
Toby realized he still had feelings for Chloe, and Liam began his campaign to try and win Millie back. Tyler also struggled to decide whether he was interested in pursuing Clarisse Juliette or getting back with Kaz.
Tuesday saw the arrival of singer-songwriter Mabel for the Spotify summer party, and Liam delivered a heartfelt speech on the stage to the rest of the villa about his feelings for Millie.
Both Abigail and Mary seemed interested in Dale Mehmet, but he was clearly more interested than Mary, even after Abigail chose to couple up with him in the next recoupling.
Another public vote for favourite couple followed. The islanders were then left to save two of the six contestants who received the fewest votes from being dumped; they opted to save Tyler and Mary, sending Hugo, Amy, Clarisse and Sam home. As Kaz and Tyler started getting back together, Matthew Macnabb broke things off with Kaz as he didn't want to be second-best.
At the end of the week, the movie night challenge caused a lot of problems! During the challenge, the islanders saw a clip of Jake admitting he wasn't 100% attracted to Liberty and another where he pushed the boys to get to know the girls in Casa Amor. Faye and Teddy then came to blows on Friday over a short clip of him admitting there was some attraction between him and Clarisse, and Faye called it quits after a very heated argument in the middle of the villa.
Love Island 2021: Week Seven
At the start of week seven, Faye was still very upset with Teddy, and they weren't initially able to clear the air between them before the islanders got shipped off to the Island Vibes Club.
At the club, Laura Whitmore revealed the public had been voting for their favourite male and female islanders. Mary, Abigail, Kaz, Dale, Tyler and Jake were all at risk of being dumped, and it was down to the islanders to decide who would be sent home. They opted to save Tyler, Kaz, Mary and Jake.
New bombshells Priya Gopaldas and Aaron Simpson arrived soon after the contestants returned. They both went on dates with two islanders; Teddy and Matthew were sent on dates with Priya and Aaron was met by Chloe and Mary.
Eventually, Faye apologised to Teddy, and they managed to put the situation behind themselves. Everyone got sent off for a challenge, and when they returned the girls found Brett Staniland lounging around in the villa. Priya spent time getting to know Brett, and then at the recoupling that evening she sent Matthew home when she coupled up with Brett.
Tyler asked Kaz to be exclusive with him, and Liberty started having doubts about her relationship with Jake. Following a raunchy challenge, she chatted to Jake about her growing doubts about their relationship. Things only got worse for her after another challenge where they learned the public voted Jake and Liberty as the most one-sided relationship, leading them to a tense chat on the terrace.
Love Island 2021: Week Eight
On Sunday, Jake Jake finally told Liberty that he loved her, but the other girls were doubtful that he was being completely genuine. When Liberty went to share the good news, the girls questioned whether he was just telling her what she wanted to hear, much to his frustration.
After Jake explained where his head was at to Faye and Chloe, the situation was smoothed over. Then, the boys were tasked with cooking up a three-course meal for their partners for a date night. After the meal, the couples had to vote for who they thought were the least compatible couples.
On Monday, Brett found out that Priya had been saying she was bored during their date, and after a couple of private chats they called it quits. Soon after that, the islanders were summoned to the fire pit where the least compatible couples were announced.
Liberty and Jake, Faye and Teddy, Aaron and Mary and Priya and Brett were all at risk of being dumped, and it was down to the public to vote to save their favourite duo. Brett and Priya received the fewest votes, and they became the latest two islanders to leave the villa.
Who's in the Love Island villa now?
Here are the current contestants in Love Island 2021. Will we be adding any of them to our Love Island winners list?
Liberty Poole
The second contestant was revealed to be Liberty Poole, a 21-year-old waitress and marketing student from Birmingham.
Speaking about her decision to join the series, she said: "I've never had that nice, happy relationship so I think it will be nice and something for me to experience. Obviously I want the best summer ever because we have been in lockdown for a year so it would be nice to go away and enjoy the sun and make friends as well. I'm excited, I'm a bit of a social butterfly so I love to meet new people. I'm a girls' girl as well so I can't wait for the girly friendships. It's going to be fun!"
Jake Cornish
24-year-old Water Engineer Jake Cornish from Weston-super-Mare will also be joining the line-up, revealing: "I was in a relationship for seven years and then when lockdown hit, I was single. The opportunity is there, you might as well take it by the horns and go for it."
Kaz Kamwi
26-year-old Essex based fashion blogger Kaz Kamwi may have finally found her match with one of the lads. When she was first revealed as one of the contestants, she said: "I like meeting new people, I'm ready to be in a relationship. Why not be in a place where people are looking for the same things as me?"
Chloe Burrows
25-year-old marketing executive Chloe Burrows from Bicester is joining the villa due to a string of complicated relationships. She said: "I've been in awful 'situationships' and stuff so I just thought, why not?!"
Toby Aromolaran
Toby Aromolaran is a 22-year-old Semi-Pro Footballer who hails from Essex, and is looking for love this series. He admitted: "I've never been in a relationship. I thought, 'If Love Island can't find me a relationship then no one can'."
Faye Winter
Lettings Manager, 26-year-old Faye Winter, is from Devon and thought she'd try her hand at Love Island. She said: "In the last year we haven't been able to experience anything. I'm open to anything. The opportunity came up so why wouldn't I? I'd love to meet somebody, what better way to meet somebody than in the sun - amazing."
Liam Reardon
Liam Reardon is a 21-year-old bricklayer from Wales and was most excited to meet new people when he first landed. Liam said: "Meeting people - I love meeting people. I do seasons in Ibiza, every day you're meeting someone new. I was a host of a beach club. So making friends and finding someone I'm actually attracted to."
Millie Court
Millie Court debuted alongside Lucinda on Tuesday, 6th July. She's a 24-year-old fashion buyer's administrator from Essex who has decided to enter the villa to search for "the one"! She said "I've never done anything like this before. I just want to throw myself into it and have fun with it".
Teddy Soares
Teddy Soares is a 26-year-old senior financial consultant from Manchester, and he said he's joined the villa to look for something serious! When asked why he signed up, he said: "I think I'm ready for love now. Law of attraction is probably what I believe in, so being in the villa is part of that thought process."
Tyler Cruickshank
Tyler Cruickshank entered the villa alongside Abigail and Georgia Townend. The 26-year-old said he had his eye on Kaz when he was heading into the villa. As for why he signed up, he said: "I'm single and still looking for someone. I've been single for about three years I would say. I kind of miss having somewhere there.
Mary Bedford
Mary Bedford is the second girl heading into Casa Amor. She's a 22-year old model who is ready to find love going into the villa. She said she wanted to sign up for Love Island 2021 because: "I have the worst luck, ever, with boys. Genuinely the worst ever. I always get dragged into the same circle of boys. So I was like, I need to go in another direction."
Aaron Simpson
24-year-old Aaron Simpson is a professional football player who last played for National League squad Sutton United. He signed up for Love Island 2021 because he "think[s] it's an amazing opportunity." He said: "I'm all about having a good time and hopefully I can leave with a 'worldie'. I'm definitely looking for a long-lasting relationship. I've got all the player stuff out of my system, I'm ready to settle down now."
Love Island location - where will the series be filmed?
Love Island is set to be filmed in its usual location of Mallorca. Contestants will stay in a luxurious villa on the outskirts of Sant Llorenç des Cardassar, and there'll be a special Covid secure set to ensure everyone's following appropriate guidelines.
Teasers have been released to give fans a first look at the 2021 villa, as well as the contestants in action. The villa looks like a perfect getaway, and fans on social media are already excited to see more!
Who will host Love Island 2021?
Laura Whitmore is expected to host the new series, following a successful run on the show's winter edition. She will join her boyfriend Iain Stirling, who provides the voiceover for the dating show.
Love Island new series trailer
ITV has released a promo for Love Island, a lighthearted teaser which sees members of the public getting very excited for the upcoming series. There's plenty of summer vibes, with everyone wearing swimsuits, pulling suitcases, and well and truly welcoming the start of summer.
Laura Whitmore also stars, sounding the alarm for the highly anticipated return, alongside voice over Iain Stirling who exclaims "This is not a drill!" before revealing it's coming "this June". Not long to wait...